FREE & VIRTUAL GERIATRIC SEMINARS FOR COMMUNITY EDUCATION
Promoting Healthy Aging and Healthy Community in Nevada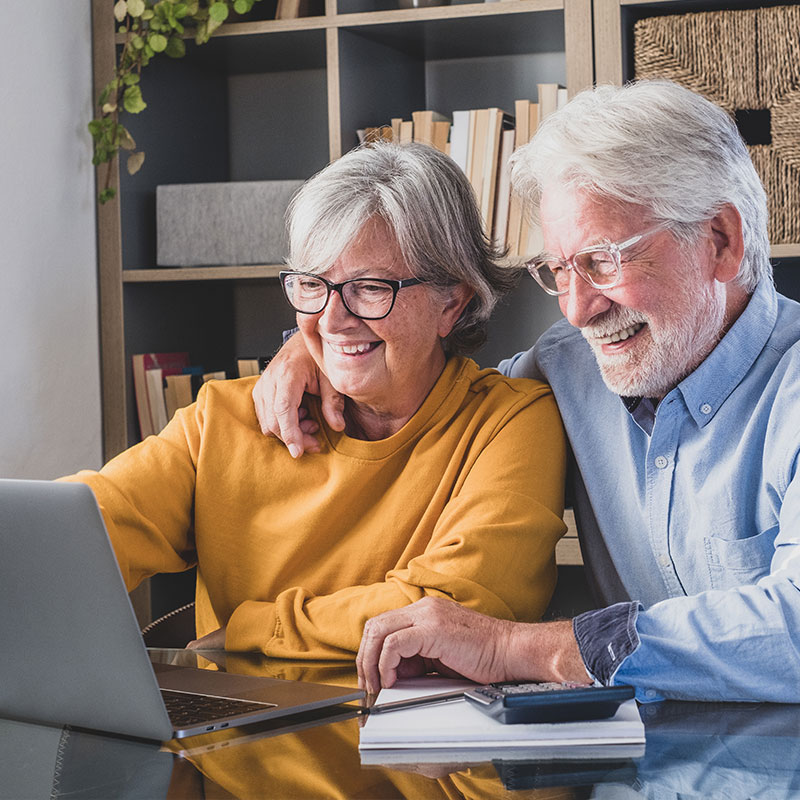 Geriatric Seminar-Aging Mastery Program
The upcoming NIHAN Geriatric Seminar Series provides the Aging Mastery Program (AMP) in collaboration with our proud partner, Nevada Senior Services (NSS).
The Aging Mastery is a nationally acknowledged community education program developed by the National Council on Aging.
The Aging Mastery Program is a comprehensive and fun approach to living that celebrates the gift of longevity. Central to the Aging Mastery philosophy is the belief that modest lifestyle changes can produce positive results and that people can be empowered to cultivate health and longevity. The program encourages mastery- developing behaviors across many dimensions that will lead to improved health, stronger financial security, and overall well-being.
The goal of the 12-week NIHAN Geriatric Seminar Series is to foster health aging for older adults, in order to create a healthy and age-friendly geriatric community in Nevada.
For the program enrollment, limited spots available.
Core curriculum textbook will be provided to older adults & caregivers who are age 55 & older and sign up for the enrollment of the seminars by March 24.
The program is a partnership with the following.
How to join the seminar series?
When: Every Tuesday, April 4 through June 20 (12 weeks), via Zoom from 12:00-1:15 pm Pacific Time.

Individual registration is required for each seminar session. Please see seminar program and schedule below to register.

After registering each seminar, a Zoom Meeting link will be emailed to you. Simply click the meeting link to join.

The NIHA seminars can be accessed on your computer, smartphone, or tablet.
CONTACT US:
Marnie Elsky, Program Coordinator, NIHAN 702-202-4045, marnie.elsky@unlv.edu
Jennifer Ruiz, AMP Facilitator, NSS, 702-331-5570, Ext. 234, jruiz@nevadaseniorservices.org
Seminar Program & Schedule
This material and seminars are supported by the Health Resources and Services Administration (HRSA) of the U.S. Department of Health and Human Services (HHS) as part of an award totaling $3.75 million for five years with 0% percentage financed with nongovernmental sources, grant #U1 QHP33069.
The contents are those of the author(s) and do not necessarily represent the official views of, nor an endorsement, by HRSA, HHS or the U.S. Government.
Topic: COVID 19 Safety Tips
This webinar provides information on how COVID-19 spreads, practical tips to prevent its spread, and what are some tips if you or someone you know is sick or has had contact with COVID-19.
Instructor: Gloria Mandel, Nurse Practitioner, MIR, MSN, APRN, NP-C
During the COVID-19 pandemics, the NIHAN Program and UNLV Geriatrics Fellowship program are developing educational materials to improve telehealth use for older adults in Nevada.
Instructor: Ji Yoo, MD
NIHAN's Geriatric Seminar for Older Adults and Caregivers Seminar will review the risks and side effects of high-risk medications and opioids use, especially among the elderly.
Instructor: Gloria Mandel, Nurse Practitioner, MIR, MSN, APRN, NP-C
Topic: Advance Care Planning
The seminar will discuss what Advance Care Planning(ACP) is, why it is important to consider ACP documentation especially in the COVID-19 pandemic era, and how to document ACP, and where/whom to ask for help to document ACP.
Instructor: Ji Yoo, MD
Subscribe to our Newsletter
Get the latest news, events and be the first to learn of new online training modules.