FREE & VIRTUAL GERIATRIC SEMINARS FOR COMMUNITY EDUCATION
Promoting Healthy Aging and Healthy Community in Nevada
NIHAN's 10-week Geriatric Seminar Series provides free health care education and resources to the geriatric community, by presenting topics related to the 4Ms, an age-friendly health care framework—What Matters, Medication, Mobility, and Mentation.
The goal of the seminars is to foster healthy aging for old adults, in order to create a more healthy and age-friendly geriatric community.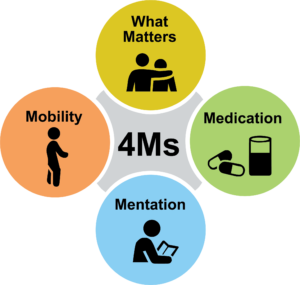 As the NIHAN Fall Geriatric Seminar Series of 2022 has concluded, the WebEx Meeting recordings are available for you to access on-demand below. To access the video, simply hover over the card that says "Watch Seminar Here", and press play; you will be directed to the seminar recording on NIHAN's Vimeo page.